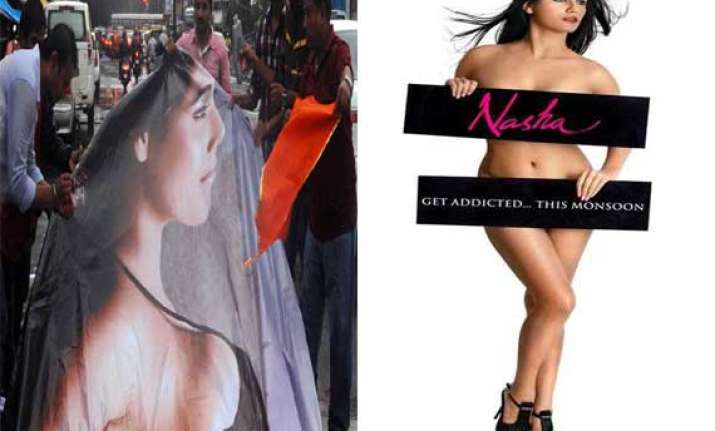 New Delhi: The model-turned-actor's nude scene in her upcoming debut movie Nasha has irked the political parties and citizens of Delhi and Mumbai alike. Around 30 protesters from Seemapuri, a locality in northeast Delhi, on Friday tore up the poster and barged into the local police station to complain.
In a similar incident in Mumbai, a group of protestors tore the intimate posters and set them on fire on July 20.
"Such nudity is unacceptable, especially during the holy month of Ramadan. The first thing devotees see after offering prayers at the mosque is the unholy sight. We will file a writ petition against this soon," said Samir Khan, a protester.