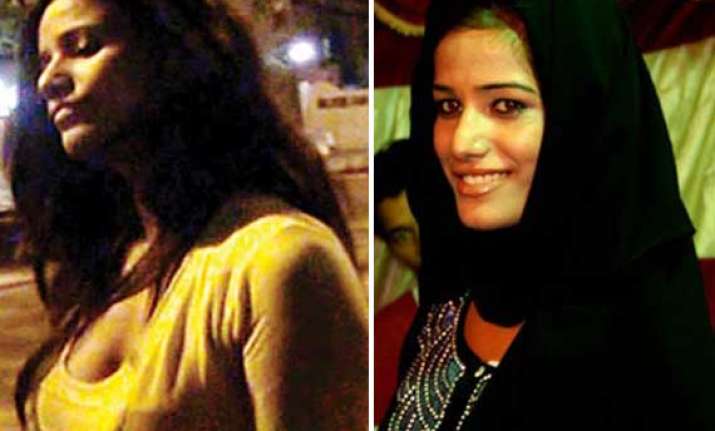 New Delhi: She may not be willing to invite any sort of unnecessary storm in favour or against her but controversies' favourite child Poonam Pandey couldn't help it out. The 'Nasha' actress' latest encounter with the Mumbai cops is another infamous addition to her outrageous activities.
But Pandey, this time around was quite miffed with the treatment by the cops and the story which later surfaced in media. Pointing over the degrading attitude of people towards way of dressing the actress in an interview to a leading daily said, "If such mentality continues, I may have to wear burqa (veil). Many people wear such clothes, but the police do not initiate action against everyone."
While the cops alleged that she was wearing some revealing dress all alone late night at Shiwar Garden area on Mira Road and behaved in an indecent manner, Poonam has a different point of view to defend herself.
The actress said that she was accompanied by her brother Aditya and was heading towards Mumbai-Ahmedabad Highway. "We were in our car and were approached by the police. They asked me for my name and when they realised that I was a model, they brought me to the police station and booked me", she added.
Pandey also recalled how she was stalked at the police station. "At the police station, everyone was staring at me. I had no idea, why people were looking at me like that," said Pandey.  
Also on the micro boggling website the actress quoted, "Listening to songs in the car is not an 'indecent behaviour' pls stop spreading such kinda news about me"     
At around 10.30 PM on Friday, a patrolling van stopped near her car seeking numerous people coming around. When they confirmed that she was a model, they took her to the police station and booked her under section 110 (indecent behaviour in public) of the Bombay Police Act. Later on, she was released after a warning.