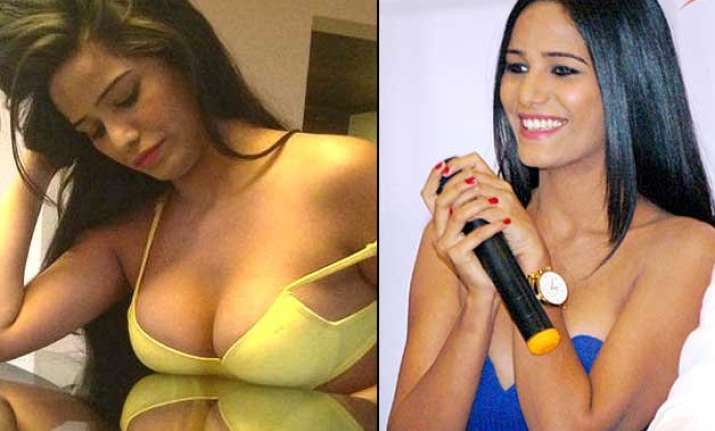 Poonam Pandey cleavage show at public event
New Delhi:
Poonam Pandey seems a bit uncomfortable with her assets these days. At least that's what her latest appearances show.
The twitter bomb and the ultra sensuous, Poonam seemed hiding her famous curves with hands at a public event off lately. The lady was present at an event to felicitate the winners of a contest where she carried a highly plunging blue coloured gown.
As she kept her hair open, Poonam's outfit happened to be revealing a lot of decolletage. However, the voluptuous actress visibly seemed unconfident in flaunting her upper assets and was seen placing her hands in front.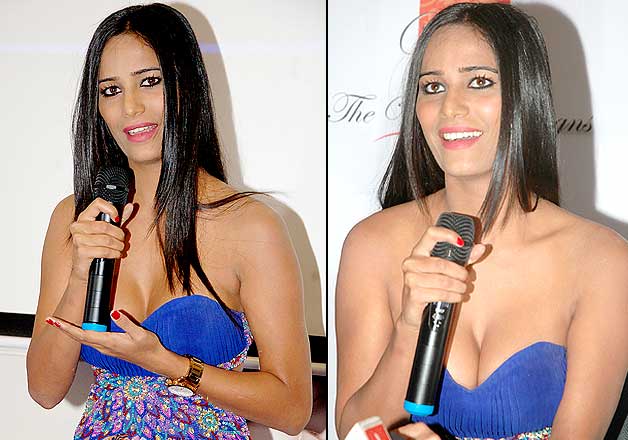 Poonam was also clicked trying to hide her curves with the mike. As she was asked to spread some word, the 'Nasha' star kept her hands close to her frame giving minute glimpse of her sassy body.
Such a discomfort with her own postures is not something that one would expect from bold Poonam Pandey.
She is the same lady who takes twitter by storm every time she posts one of her scorching pictures.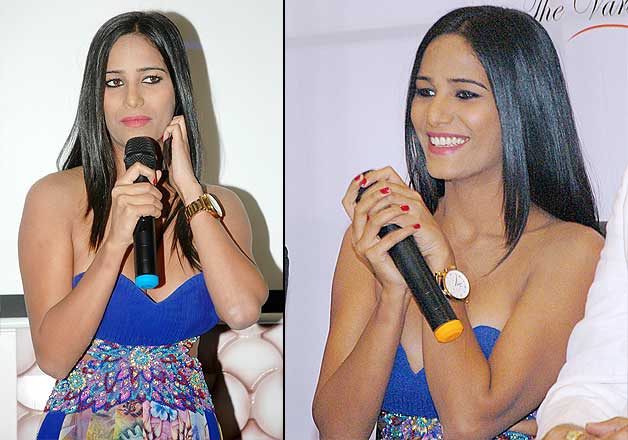 We wonder why she is deliberately hiding her formidable twins. Or if she had to do so, why to wear such an outfit at first place!
The last buzz around the actress had her to be the first in India to endorse a breast enhancement product.  A major breast enhancement brand had signed the lady as its face in India.
Well, does this hint towards her efforts for image makeover?