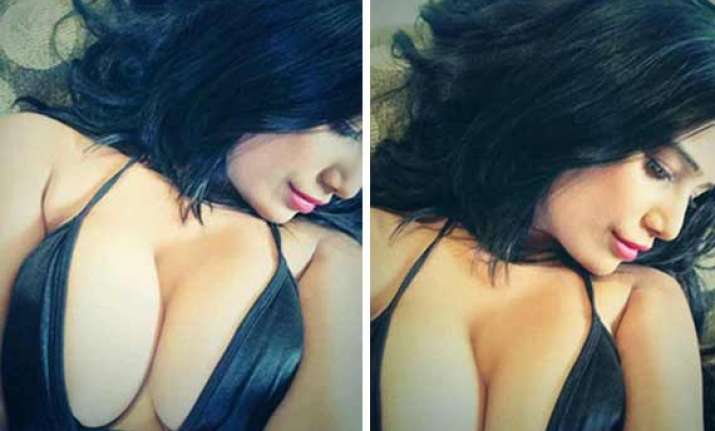 There is no denying that Poonam Pandey loves her assets and more than that she loves flaunting them to her admirers. Once the again the twitter queen is back with a couple of her irresistible snaps.
Undoubtedly, she is proud of her big sized formidable twins and these snaps show her displaying them perfectly.
Donning a black bra, the Nasha actress takes a selfie of those assets through her cell as she posts and tweets, 'Hello Tweethearts.!! Here's a Pic for You ..RT this if you want more ..Till then enjoy.. Xoxo muuaaaaahhhh."
The sultry siren posts her another snap and writes, "Iss Pyaar se Meri Taraf naa Dekho.... Pyaar Ho Jayega... Stay Tune for More Pix .. Love you all Muuuuaaaahhh."
We know she is unstoppable so wait for some more of them to be shared.