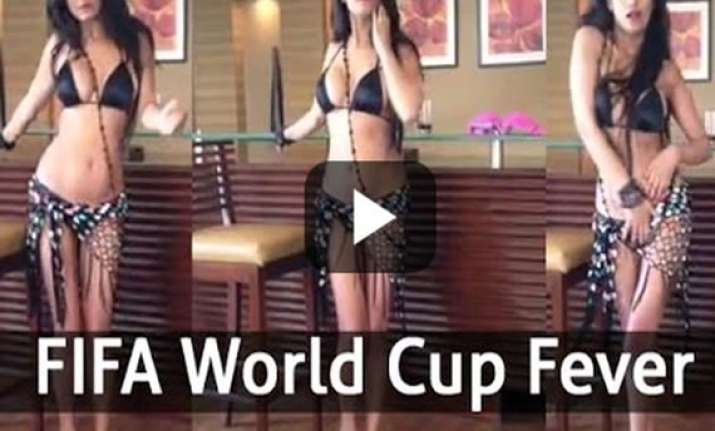 New Delhi: After Cricket, the sultry siren Poonam Pandey has displayed her interest for ongoing FIFA World Cup by dancing seductively donning a two piece.
The Nasha actress surely knows how to grab one's attention and time by time she loves to surprise her followers either by posting snaps or by uploading her exciting videos.
Sports have always been her area of interest, however, she never jumped into the field to justify that but always got pinned up by cheering teams in her own seductive style.
One could recall her ode to go nude if India wins the 2011 Cricket World Cup or that one when superstar Shah Rukh Khan's team Kolkata Knight Rider won IPL.