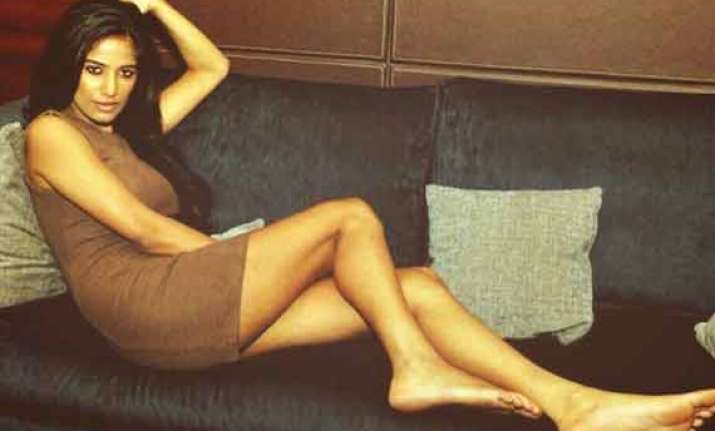 New Delhi: While the world is blaming Yuvraj Singh for the T20 World Cup loss, the sexy siren Poonam Pandey has come at fore to defend him.
Poonam Pandey, who was eagerly waiting to upload her strip video over India's T20 World Cup win, was disappointed over the defeat but as soon as she saw fans blaming Yuvi, she couldn't stop answering them.
Recalling Yuvraj's tournament-winning innings she took on the twitter and wrote, "Don't forget @YUVSTRONG12 was the one coz of whom India won the World Cup".
Following were the other tweets by the 'Nasha' actress.
"He was the one of the Person who fulfilled @sachin_rt 22 Years old"
"He was the one who gave us Glorious Six 6's Moment @YUVSTRONG12"   
"Its Cricket, Its Game. Some day you Score, Someday You Floor. Keep Calm &  Enjoy the Game"
On Sunday, Poonam Pandey's fans thought that they are back in 2011 when Poonam promised to shed her clothes on India's WC victory.
"Ok Tweethearts! As u guys want... I Promise a Video Tonight #IndVsSl", tweeted Poonam.
Well, seems like more than anything, this could have been the reason for her fans's big disappointment.