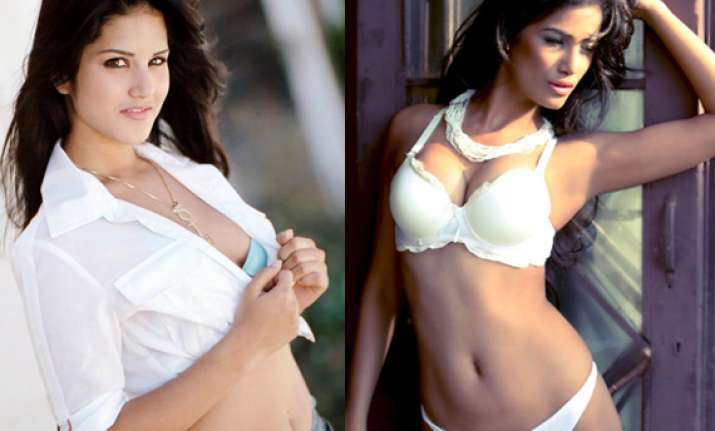 Mumbai: Stripping queen Poonam Pandey has managed to gather more followers on Twitter than porn star Sunny Leone.
With 241, 959 followers on the social media site, the Kingfisher model beats the Jism 2 actor who has 230, 109 followers only.
Both the hotties are always in limelight for some reason.While Poonam made a sensation in the whole nation by going nude to celebrate KKR victory in
IPL
, Sunny has been in news for her debut in Mahesh Bhatt Jism 2.
Both actors were in the news recently over their alleged rivalry in the race to rule the box office with their respective debut movies.
Sunny's Jism 2 is expected to hit the theatres on July 27 while Poonam's upcoming flick will be releasing in the month of December.
Let's wait and see if Poonam is able to win the battle at the box office, against the porn star.