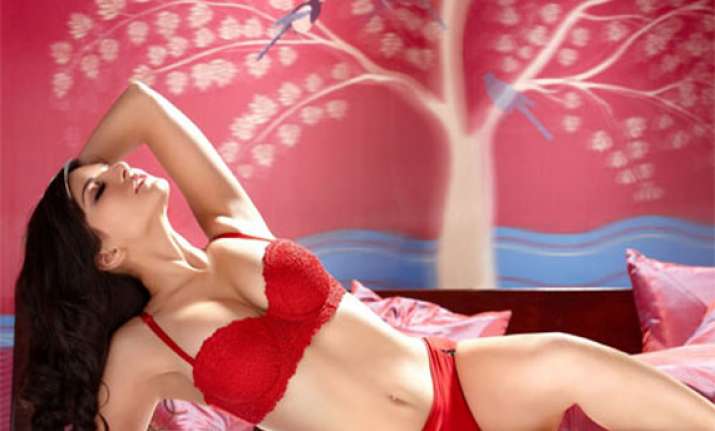 Mumbai : Pooja bhatt is all set to sell off clothes of Jism 2 actors, including their underwear.
She tweeted, "All our actors clothes and underwear to be auctioned for charity! Watch this space closer to release!"
The official Twitter page of Jism 2 posted streamy
Sunny Leone
and tweeted, "Sneak peek of the garments to be auctioned online for charity. Disrobing never got more noble."
Jism 2, which will release on July in 27, stars Randeep Hooda and Arunoday Singh along with Sunny Leone.
The film is co-produced by Dino Morea.
The Bhatts have always been known to adopt new techniques for publicity, but Pooja's brainwave to garner limelight for Jism 2 surely seems to be a master stroke.
It's not only Sunny's wardrobe that will go under the hammer. Randeep and Arunoday's costume, too, will be put up for sale on the Internet.
Pooja said that  considering auction of innerwear of celebrities is a common trend in Hollywood, there is no harm in trying out the trick in India.
 She has pointed out that apart from publicity and hype, the exercise will also generate good money for charity.