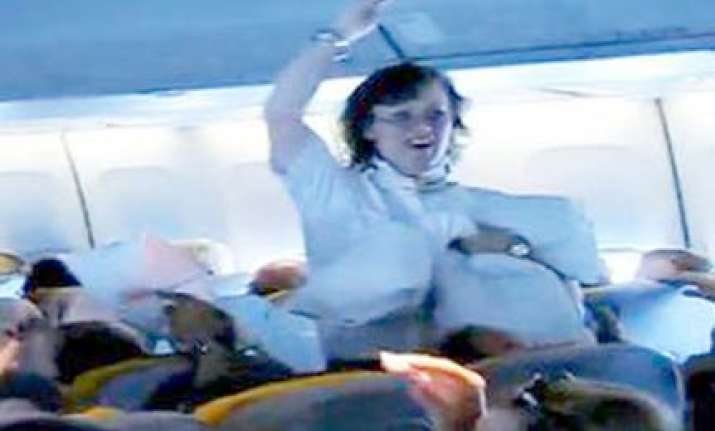 A flight attendant received a round of applause from Lufthansa passengers for taking part in a mass pillow fight at 20,000ft, reports The Telegraph, London(see video).

After a week of cabin crew making headlines for all the wrong reasons, this Lufthansa employee showed that some attendants still take pleasure in their work.




In footage captured on a passenger's mobile phone, she is seen hurling pillows around the cabin after being bombarded by playful French tourists.

After one particularly heavy onslaught, the grinning stewardess flees to the safety of the galley, to the cheers and the applause of economy class.




Far from condemning the on-board horseplay, the airline paid tribute to the attendant for making the flight from Tel Aviv to Frankfurt more enjoyable for passengers.

A Lufthansa spokeswoman  told AOL Travel News "It's an example of passengers enjoying themselves in economy class. And it shows we still offer pillows to our passengers in economy class."

Earlier this week a flight attendant for US airline JetBlue appeared in court after deploying the emergency chute following a row with an abusive passenger.

Steven Slater, 39, launched a foul-mouthed tirade on the plane's PA system before deploying chute, grabbing a beer and jumping out on to the JFK Airport runway, shouting "That's it, I've had it."

He was later arrested and charged with reckless endangerment, criminal mischief and trespassing.