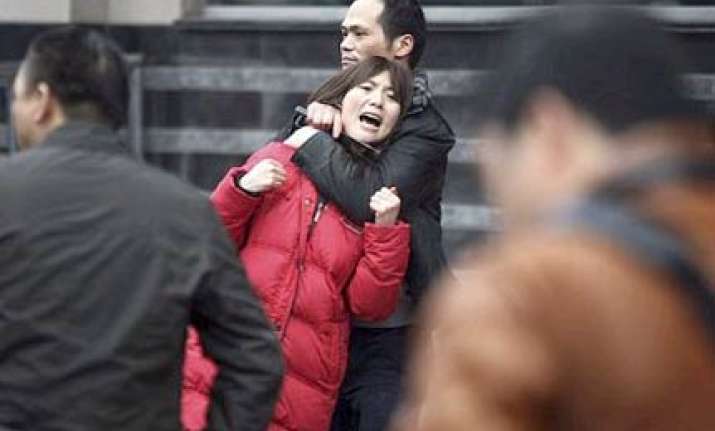 These dramatic pictures look like a scene from the latest Hollywood blockbuster or from a film made in Hon Kong, but the setting is real. A man held his sister-in-law at knife-point on a street in Wuxi, Jiangsu province in China on Thursday, reports The Mail, London
The man was believed to be under the influence of drugs when he abducted the woman.
The woman was eventually rescued unharmed and the man, who had a criminal past was eventually hauled off and taken into custody.
The man holds a knife to his sister-in-law's throat as she calls for help
A police officer wrestles a knife away from the man as his hostage tries to escape
The attacker is eventually bundled away by police