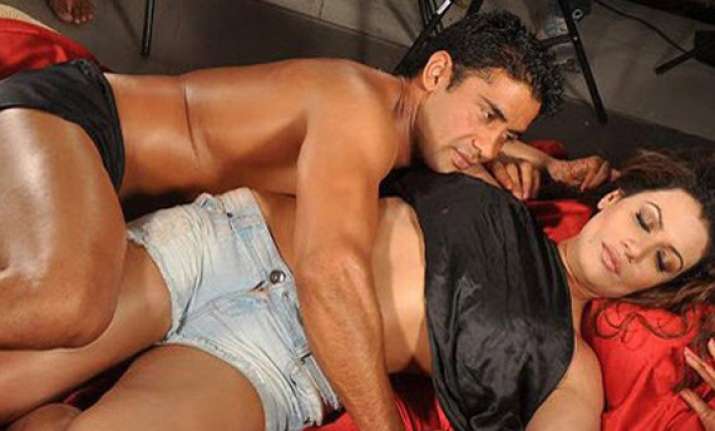 Mumbai:
Actress Payal Rohtagi and her beau Sangram Singh 'exposed' their love to the world through their steamy photoshoot.
The couple was seen getting cozy during the photoshoot.
On  being asked about her wedding plans , Payal Rohtagi said: "We both come from a middleclass background and support our families.
"We both are at that phase of our career where we both want to become something before we take our committed relationship to the next level of marriage"
Sangram Singh had no issues on being a part of this really hot photoshoot.