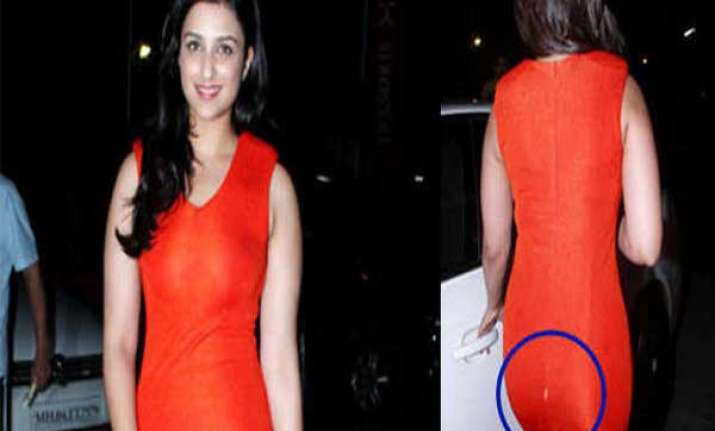 Mumbai:  The Ishaqzaade girl Parineeti Chopra had a sudden wardrobe malfunction recently . 
Parineeti came to attend the special screening of Bela Sehgal's Shirin Farhad Ki Toh Nikal Padi on Thursday night.
She wore an orange colour skimpy gown.  
Sources say "Parineeti had donned a rather taut coral dress which seemed to be too snug for her frame.
But as soon as she realised , that her dress had developed a runaway tear near the zip, she ran for cover before it got any worse."
Wardrobe malfunctions have been taking place from supermodel Carol Gracias to Bollywood actors like Deepika Padukone, Katrina Kaif, Riya Sen, Kangana Ranaut, Shamita Shetty,
Freida Pinto and Celina Jaitley. Some of them were motivated, while several other wardrobe malfunctions were all of a sudden.