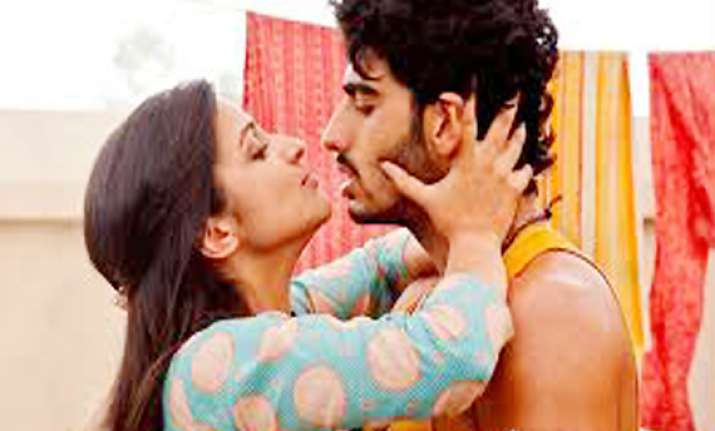 Mumbai : "If there is a kiss why say so and spoil the suspense? And even if there isn't, why say no? Wait and watch", says Parineeti Chopra in an interview to HT City about her kiss (or not) with co-star Arjun Kapoor in the film Ishaqzaade.
"Wherever I go, girls plead with me for his autograph or a chance to speak to him", says Parineeti, who has now become a 'one-point contact' for the hot and happening actor Arjun.  
According to the report, ever since the first promos of the film went on air, the moview, which was being considered a 'risky proposition' has suddenly become the film to watch out for the next superstar. 
Arjun, son of Mona Kapoor, lost his mother just months before his first release. 'He didn't fall apart. He's determined to do his mother proud", says Parineeti.  
"I wasn't the heroine in my debut film, yet it fetched me 11 awards for best debutant. My second film is with a debutant and it's hot. I should be scared by the soaring expectations but instead I feel lucky and special to be in such a situation", she says.  
On her tie-up with Yash Raj Films, she says: "yes, I have a three-film contract with Yashraj but it's not exclusive. If there's a better offer from an outside banner maybe that will be my third film. For now, though it's just Ishaqzaade."