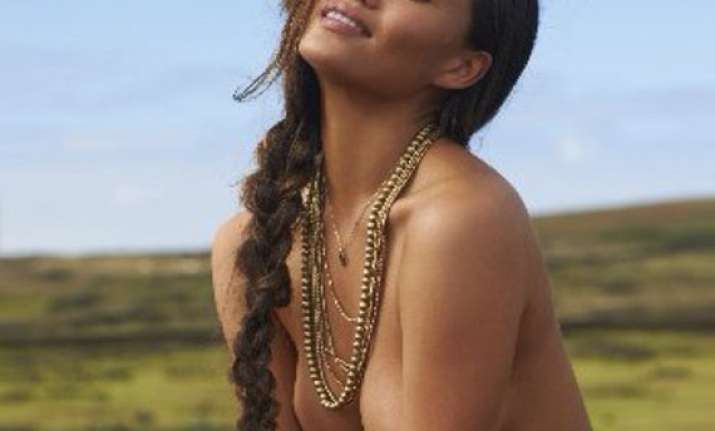 Los Angeles: Model Chrissy Teigen says she doesn't wear an underwear because she doesn't like it.
The 27-year-old made the confession during an interview on comedian Joan Rivers' reality show "Fashion Police" Aug 9. She revealed she wasn't even wearing an underwear during the interview even though she was wearing a mini-dress, reports femalefirst.co.uk.
"I just don't wear underwear, I don't like it," she said.