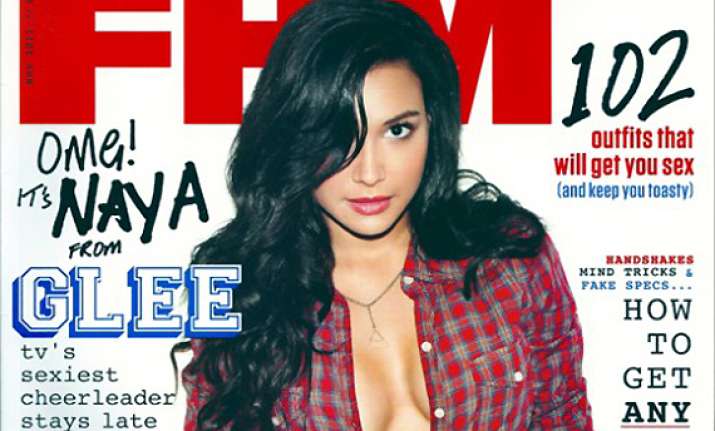 Showing off her sexy, as well as her playful side, Naya Rivera is featured on the cover of the November 2011 issue of FHM.

The "Glee" gal sported black panties paired with a teal tank top as she jumped around on a bed, giving the photographer plenty of shots to work with.




Says Naya on her FHM photo shoot:

"I had such a blast and all of the outfits were great as they fitted with my laidback style. Although I love the Cinderella moments of dressing up for premieres and award shows – at home I can mostly be found wearing cute T-shirts and jeans."

On her last pillow fight:

"The 'Glee' girls had a pillow fight in the last episode of season two. Our characters were supposed to be writing songs in a New York hotel room, but we got kind of rowdy and started hitting each other. I'm not sure who won, but I do know that I am definitely to be feared in a pillow confrontation – I take no prisoners."

On whether she's picked this year's Halloween costume:

"Not Yet. I have two really good ideas to choose from, but it's going to be tough to beat the outfit I wore last year (an unopened Pretty Polly doll)."

On whether Santana reminds her of herself:

"Ha! Not at all. I'm really easygoing nowadays. Mind you, when I was 17 things were a little different."