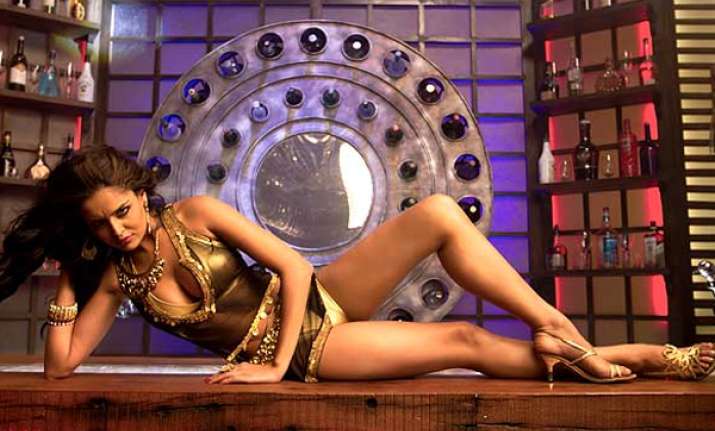 Mumbai, Apr 15: Brazilian model and Kingfisher calendar girl Nathalia Kaur  has done a steamy item number titled, 'Dan dan...' in Ram Gopal Varma's Department.
The film starring Sanjay Dutt and Rana Daggubati has the number in which she is surrounded by more than 200 men.
"The music has a Marathi feel and is energetic. The dance steps are amazing too," says Nathalia, adding "The song is about my character, who is powerful but doesn't lose the sensuality of being a woman. Though I am dancing with many men, I'm also controlling them. The idea is that they all want me but they don't dare come close."
She admits that choreographer Ganesh Acharya initially felt that she would not be able to pull off the routine, but he was pleasantly surprised later.
Though the description of Nathalia's item song seems to resemble Katrina Kaif's hit item number, 'Chikni chameli...', which was also choreographed by Acharya, the model says there are no simi- Balaji starts media courseslarities between the two.
"They might have the same flavour but are not alike in any way," she says.
Reports claimed that Bigg Boss participant Sunny Leone was approached to do the song first, but Nathalia refutes the reports claiming, "I know she wasn't approached because I was in touch with Ramu for my solo film. We were in talks for that when he said that I should do this song."
Her solo film, a romantic thriller, will be shot in exotic locations in Europe. Nathalia is also excited about shooting Munni Badnaam in the Telegu version of Dabangg.
"I don't know if the concept will be similar to the original song as it isn't decided yet."