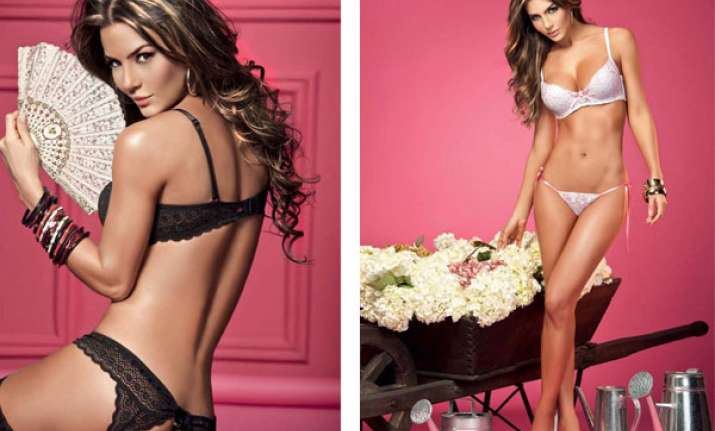 Mumbai: Colombian model Natalia Velez  did a sizzling lingerie photoshoot showing off her ridiculously sexy perfect body in swimwear.
She certainly takes your breath away when she appears in a new look.  The model looked super sexy in a black lingerie. 
The beautiful brunette draws viewers' attention with a perfect body, and it is difficult to decide which is the most appealing part of her physique. 
In the campaign for brand Besame lingerie, Nathalia showed  off her best and it was no problem for her posing in a sexy manner.