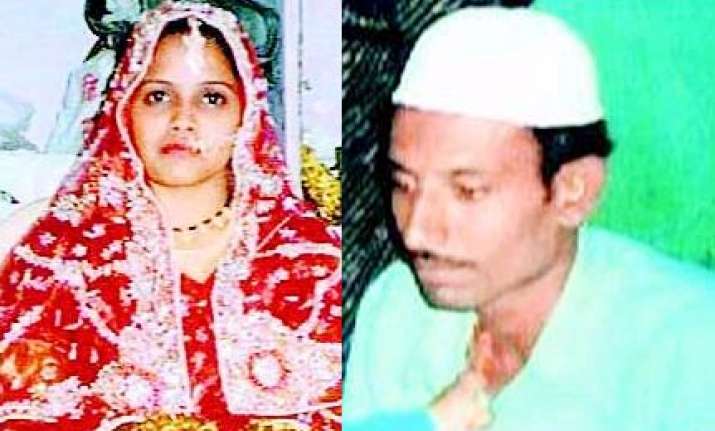 Mumbai police has arrested a Muslim tantrik Chand Khan for tying a married woman Salma and then branding her with a hot iron rod in order to make her conceive, according to Mumbai Mirror.
The woman could have been saved had it not been for the tantrik preventing her family from taking to a hospital for at least 12 hours, as the woman was taking her last breath.  
Salma's husband Salim Khan has also been arrested along with the tantrik for abetment to murder.  
According to the woman's brother Jamaal,  Salim Khan married Salma two years ago. But when Salma failed to conceive, Salim  sought out Chand Khan, a tantrik to exorcise her.  
According to Jamaal, Chand Khan convinced Salim that his wife was 'possessed' and he needed to carry out certain rituals so that her body is purged of the evil spirits. This, he said, would definitely help her conceive. Convinced by the tantrik's promises, Salim allowed his wife to be 'treated' by him.
Chand Khan first tied Salma to a pillar, then hit her repeatedly with a stick and then began branding her with a hot iron rod. This went on for an hour till Salma became unconscious.
Chand Khan then ordered Salim to stay away from her for 12 hours. "He also forbade him from giving her any food, water or getting her any medical aid," says a disconsolate Jamaal. "According to the tantrik the evil spirit was supposed to flow out of Salma's body with the blood."  
Salma was admitted to Cooper Hospital on March 17 and died on Sunday. Hospital sources however said Salma died due to septicaemia following a C-section. There is no mention of the injuries she is said to have received.
Jamaal said, "My mother went hysterical after she saw Salma's bruised and burnt body. It was obvious she was made to go through hell. How could they do this to her?"
Jamaal filed a complaint with D N Nagar police who immediately arrested her husband, the tantrik and his assistant. A case of assault was registered initially, but after Salma died, a case of murder was registered.
Police is now awaiting the post mortem and forensic reports to carry the probe further.