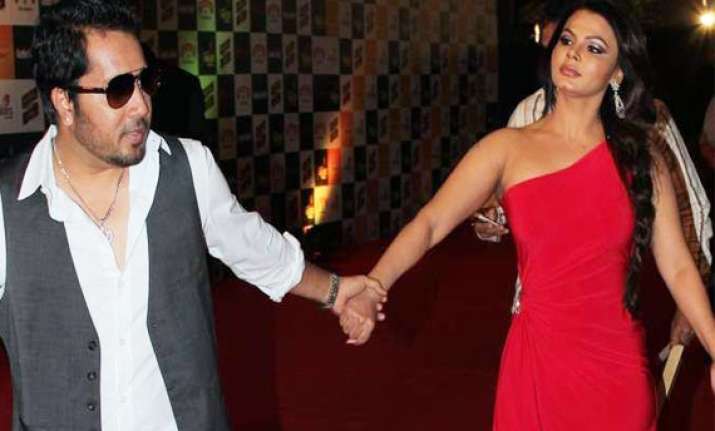 Mumbai, Mar 24: Singer Mika has become notorious for being uncouth with the ladies.
Seven years ago, Mika had forcibly kissed Rakhi Sawant on her lips on his birthday leading to fisticuffs and filing of an FIR with the police.  
Recently, Mike had tried to sexually harass small-time actor Simran Kaur Mundi, and followed it up by forcibly catching hold of Rakhi Sawant's wrist at an awards function while walking the red carpet.  
Rakhi was busy giving soundbites to the channels, when Mika walked in and caught hold of her wrist.  
It was left to DJ Sheizwood, who intervened and separate Mika from Rakhi.