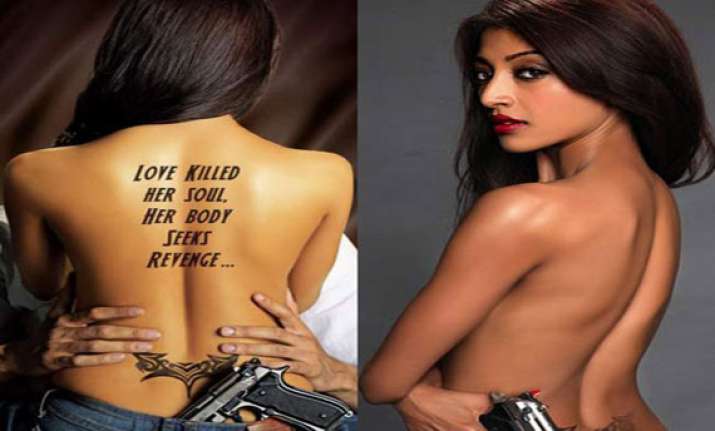 Mumbai, April 21: Erotic thriller Hate Story director Vivek Agnihotri says, women have no problem with his film, but it's the men who are objecting to its dialogues and scenes.
"After compiling the reactions we've received so far, I've come to realise that seven out of 10 women have no problems with the film.
The objections come from the men who don't like seeing a woman on top, saying 'if you f*** me, I'll f*** you too.' As a man I can understand their mindset, even though I don't agree with it", Agnihotri told HT City.  
Over the spraying of blue ink over the bare back of the heroine in the film's posters in West Bengal, Agnihotri said: 'The censor Board (in Bengal) is supposed to only censor Bengali films and not posters. I'm surprised by the choice of blue ink over black. I guess these people had 'blue film' on their minds or maybe because blue ink is cheaper." 
Agnihotri insists the idea wasn't to titillate. 'What people refer to as a lovemaking scene is far less provocative than a hero and a heroine romping on the beach to a song." 
Coming from an ad film background, Agnihotri  himself flagged off the publicity by releasing a poster of a faceless woman straddling a faceless man with 'Love killed her soul, her body seeks revenge' scribbled on her bare back.  
"As expected, it sparked off a flood of reactions Every day, I would take an hour off and re-tweet every comment, good, bad or ugly," says Vivek. "I had no idea it would go viral.": 
The Central Board of Film Certification has cleared Hate Story with an 'A' certificate without any dialogue cuts.  
"Not a single line or even a word was beeped out", says Agnihotri.  
"Even the female members of the board agreed that it needed to be seen the way it had been conceived and written." 
However, Agnihotri says, there was a lot of pressure on the censors. 'After the screening,
I was told to dilute five lovemaking scenes by reducing the length of the footage.
What really impresed me was that the censors left it to our creative judgement to tone down the content keeping Indian sensibilities in mind. That kind of trust is a positive sign for filmmakers."