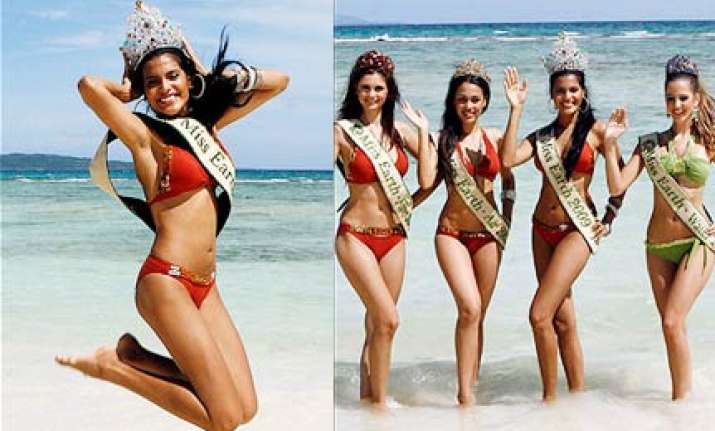 Larissa Ramos of Brazil has won the coveted title of Miss Earth 2009.  Larissa has far more pressing things on her mind than makeup or beautiful dresses - like air pollution; water pollution, recycling and land erosion. 
Larissa led a fiesty foursome of winners at the Miss Earth Competition on Sunday, including runners up Alejandra Pedrajas of Spain, Sandra Seifert of The Philippines and Jessica Barboza of Venezuela.
The lucky ladies were chosen on their eye-candy appeal in swimsuits rounds, evening gowns and then on their thoughts on damage to mother nature.
Winner, stunning Larissa Ramos will become the spokesperson for the Miss Earth Foundation, the United Nations Environment Program (UNEP) and other environmental groups, says a report in The Sun.