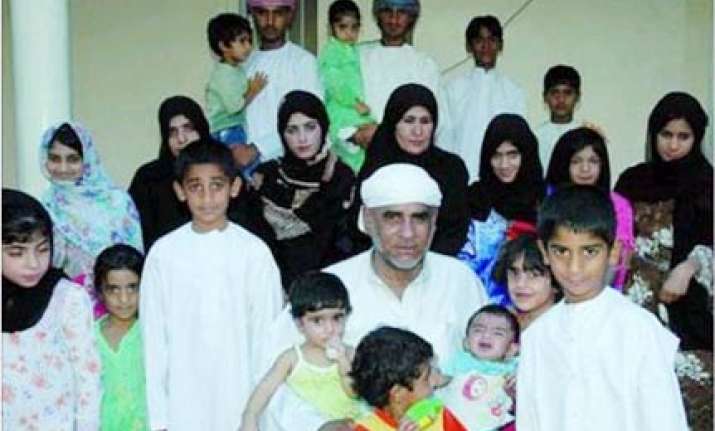 A Dubai resident Daad Abdul Rahman claims to be the patriarch of the largest family in the world. The 63-year-old man has 86 children--and two more are  on the way.
According to CBS, Rahman claims to have had 17 wives, although  he had to divorce them as he goes along to remain within the United Emirates' legal limit of four wives at a time. And he's looking for more so he can father more children.
His goal is to have 100 kids by 2017.  
How do you possibly finance a family with 86 kids? Thanks to his procreation skill, Rahman has won the approval of the local sheikh, who helps him cover the family's expenses.
So he's got the cash but what about time? Muslim tradition dictates that all wives and children be treated equally, so Rahman tries to split his time between all his families.
He told Good Morning America show that the challenge for him is not running the family, but "getting time alone with my wives. I give the kids money to leave the room," Rahman said.