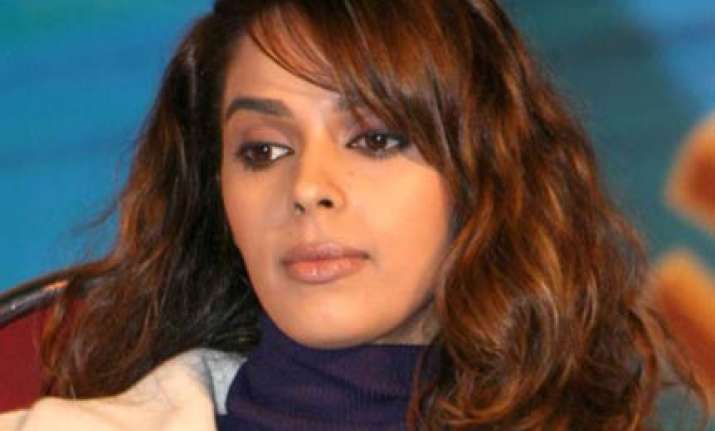 Bollywood star Mallika Sherawat will star in Doug McHenry's romantic political comedy, "Love, Barack", a film which tracks the romance bewteen a Democratic campaign volunteer and her Republican counterpart in the run-up to last year's US Presidential election.
 
Mallika has confirmed the development on her Twitter account, reports Mail Today, a Delhi newspaper.
 
She writes on  Twitter:   'It's an amazing role I'm working hard at. I'm ready...One of the great things about western cinema is the diversity of female roles...Kamala is a great inspiration and to play a part inspired by her is an actress's dream'.
 
In the film, Mallika's character Aretha Gupta is inspired by Kamala Harris, the attorney general of San Francisco. She is presently working on an American accent for the film, which has an all-American cast.
 
Mallika had tweeted some time ago: "I will B 'shadowing' her (Harris) to research my new moview".

 
Mallika has also attended a dinner with Kamala Harris, a woman of Indian and African-American descent. Kamala is the first woman district attorney to b elected in San Francisco and the first African-American elected as district attorney in California. She is also a candidate for the prestigious post of attorney-general of California in 2010.
 
'Love, Barack' has been scripted by Gary Goldstein, famed for co-producing the Julia Roberts-Richard Gere blockbuster 'Pretty Woman'. The film hit the floors in Los Angeles on January 13 this year.
 
Bollywood filmmaker Govind Menon is co-producing the flm along with Hollywood producer and William Keenan's company Nuclear Mango.
Mallika at present has no new film in hand after flops like 'Ugly Aur Pagli' and 'Maan Gaye Mughall-E-Azam'. Her next film Jennifer Lynch's international horror production 'Hisss' has been delayed for quite some time.
 
Mallika has been claiming that Hisss has been the hardest but most rewarding film she has ever worked on.  
Mallika is making news for her meetings with singer Yanni, Sean Penn, Charlize Theron, Matthew McConaghey, Queen Latifah and Ben Stiller. She recently got the Honorary Citizen Award of Los Angeles for her contribution as a foreigner.