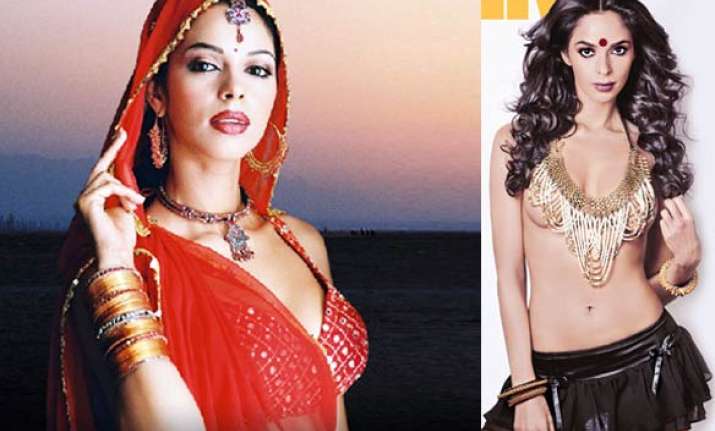 Mumbai: Bollywood hottie Mallika Sherawat has appeared on the cover page of the glossy magazine FHM, topless, wearing jewellery and a Vidya Balan-type bindi, says a media report.
 
Flaunting her Indian sexy image, Mallika says: "What is there to be apologetic about? People have always associated me with the sexy image. ..I never read newspapers. I don't get any at home. I think I have better things to do with my time. It's a little narcissistic to read about yourself."
 
Mallika will be seen in the sequel to Murder, which will hit the screens in July, the report said.
 
"I don't know why all men want to see me naked", says she with a laugh. Malliks should understand better.
 
"I am not single by choice, but more out of compulsion", says Mallika.