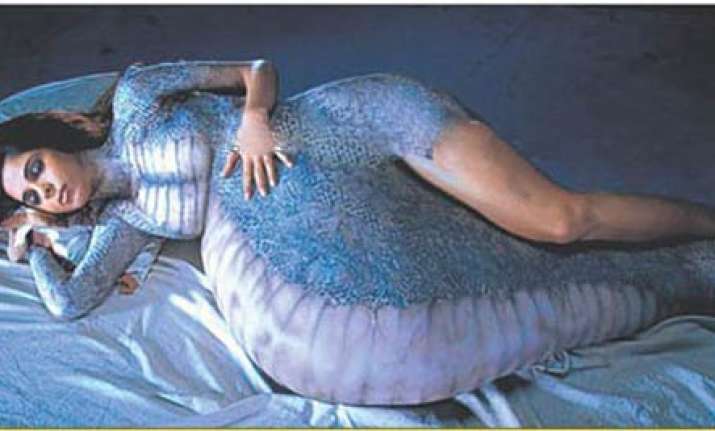 Bollywood actor Mallika Sherawat has done most of the nude scenes herself in Jennifer Lynch's Hisss, despite co-producer Ratan Jain and her brother Vikram Lamba claiming that a body double had been used for the same, reports Mumbai Mirror.
Confirming the same, Govind Menon, co-producer of Hisss, said, "Mallika has done most of the nude scenes in Hisss herself. She is a very committed artiste."
Did she have any inhibitions? Menon added, "Working with a woman director made Mallika very, very comfortable. You know what, we talk about competing with the best cinema in the world. For this, we should be ready to do what Angelina Jolie and Salma Hayek do, or else we should simply stay at home."  
Added Menon, "It was only when she crawls in the mud that she opted for a body double. Moreover, it was very cold that day. The mud scenes were very physically cumbersome. She used the body double for a stunt or two as it would have been dangerous for her to jump. There is no body double in any of the several scenes where she transforms into a snake. Come to think of it, the whole concept of nudity is justified because when you transform into a snake, which Mallika often does in the film, you can't have a dress or even a cloth or even a piece of jewellery on you."
When asked if Mallika featured in full frontal nude shots, the producer said, "Well, you don't zoom onto the private parts. So, there are definitely no close-ups. But yes, there is full nudity in the film and it has all been done aesthetically. What is important is Mallika's commitment to impart authenticity."