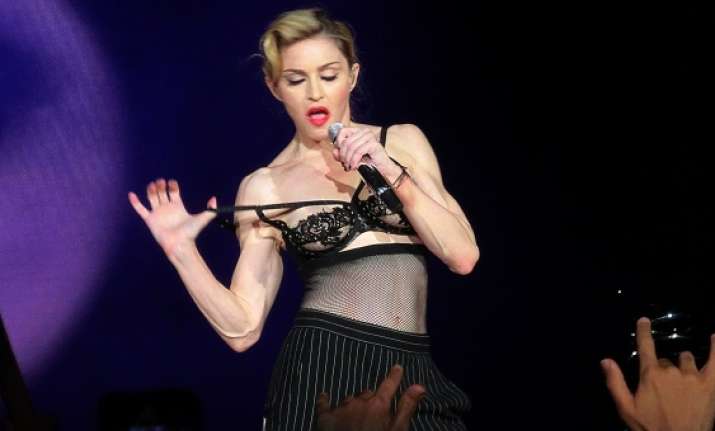 Turkey/ Rome: The Queen of Pop Madonna 'popped' her 'intimate part' in Turkey and then flashed her butts in Rome.
The stint of the 53 year old left all the fans screaming.
She was singing 'Human Nature' and suddenly began stripping down, showing the audience the words 'No Fear' written on her back.
She was wearing her bra and odd panty-hose type dealies that came up right underneath her 'rears'.
Anyway, she's in her 'inner wear', and all of a sudden and for seemingly no reason, she pushes it down to reveal her bare 'rears'.
The finishing touch to the act was her 'I-don't-give-a-damn' look.
No doubt , Madonna lived up to her 'NO FEAR' tattoo.