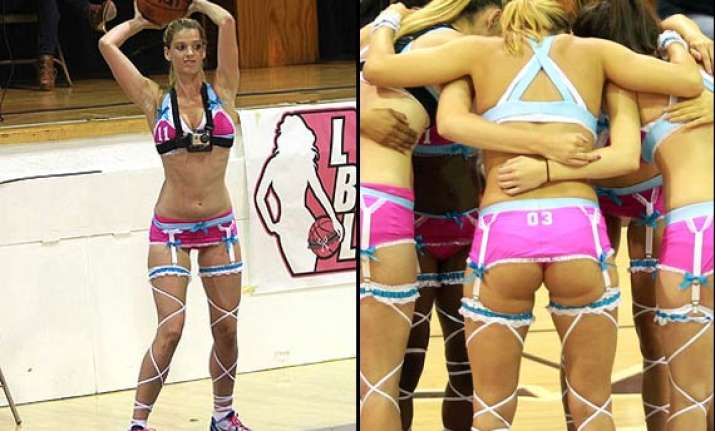 Los Angles, August 3: Teams playing in the Lingerie Basketball League have to strip to their bras and pants for matches, reports The Sun. And the games have already got male excited in LA.

Billed as "where beauty meets the hardwood", the competition sees four scantily-dressed teams - The Beauties, Divas, Glam and Starlets - battle it out every week.
The final will take place next month, says the report.