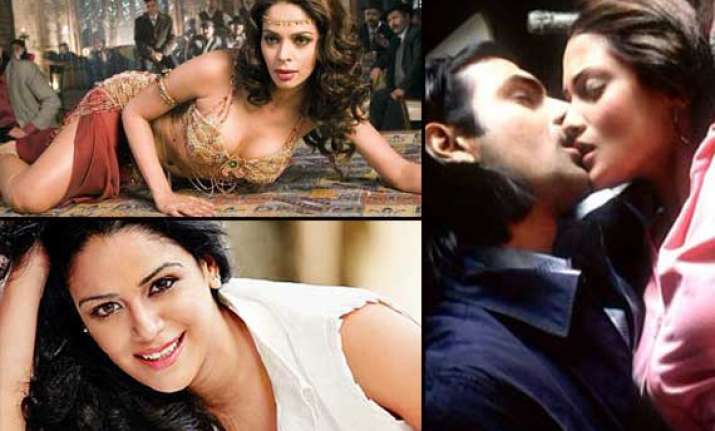 New Delhi: Just recently political hotshot Digvijay Singh had to admit his relationship with anchor Amrita Rai, as some private pictures of the couple were leaked online. Journalist Amrita Rai stated that her computer and emails were hacked and pics were leaked. Like this, Bollywood celebs lives are no more a hidden secret in industry. The advanced mobile technology has been one of the best modes to unearth their hidden sensual secrets and we know none of them must have dreamt of it to be revealed in public,
MMS scandals are not new to Bollywood and many stars have come under its shade, some incidentally while few intentionally for publicity.
Here's a look at Bollywood celebs' most infamous MMS scandals.
Poonam Pandey-
The controversial queen Poonam, undoubtedly always remains in limelight for her sleazy posts on twitter, but there was a time when the 'Nasha' actress got a jolt when an MMS with unknown guy went viral.
The MMS clip has Poonam making love with an unknown guy. The two were seen naked locking lips and getting cozy on the bed. Most of her media reports termed it as a cheap publicity stunt by the actress.
Veena Malik-
The raunchy MMS video clip which did rounds on the internet and mobile phones had this Pakistani bombshell with Indian actor Rajan Verma. But later the actress rubbished the reports claiming that the voices, in a leaked MMS clip featuring her in a compromising position with a co-actor, were tampered.  Veena also added that scenes in the video were the part of her flick 'Zindagi 50-50'.