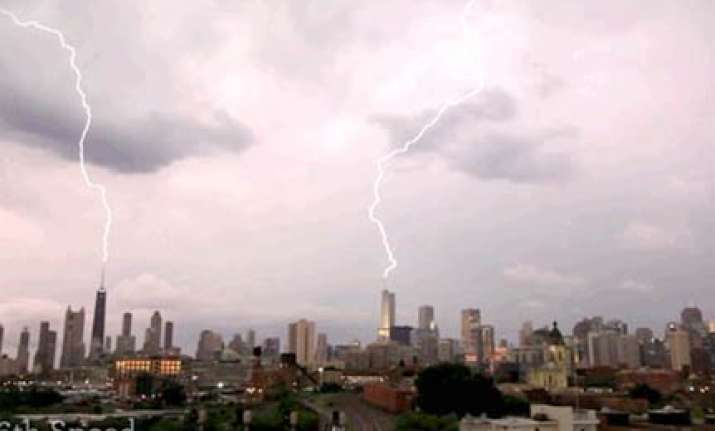 Chicago has been no stranger to violent thunderstorms in recent weeks. The line of severe storms that hammered the city Wednesday evening knocked down trees, power lines and patio furniture. For all the damage these storms have done, they have left us with some pretty powerful images. 
Chicagoist has an impressive storm gallery here, and check out this video shot by Chicagoan Craig Shimala of the storm over downtown Chicago Wednesday night:
Severe storms passed through the Chicago area Wednesday evening and several funnel clouds were spotted in a storm that knocked out power to at least 220,000 Commonwealth Edison customers.
The National Weather Service is investigating reports of a tornado having touched down in Downers Grove about 5:30 p.m., although they had not yet confirmed it, according to National Weather Service meteorologist Ben Deubelbeiss, who said the service will not be able to confirm whether a tornado hit until Thursday morning.
A tornado warning for central Cook County expired at 7 p.m., but a flash flood warning remains for several counties, including Cook, Kankakee, Will and Grundy counties, the National Weather Service said. The warning continues until 5 a.m. Thursday.
At least 220,000 Commonwealth Edison customers in the Chicago area have lost power in the storm as of 8 p.m., according to spokesman Bennie Currie. More than 88,000 customers were without power in Chicago, which included suburban collar suburbs such as Maywood and Oak Park. More than 72,000 were without power in the south suburbs. In the north, 24,000 were in the dark, while 35,000 were out in the west suburbs.