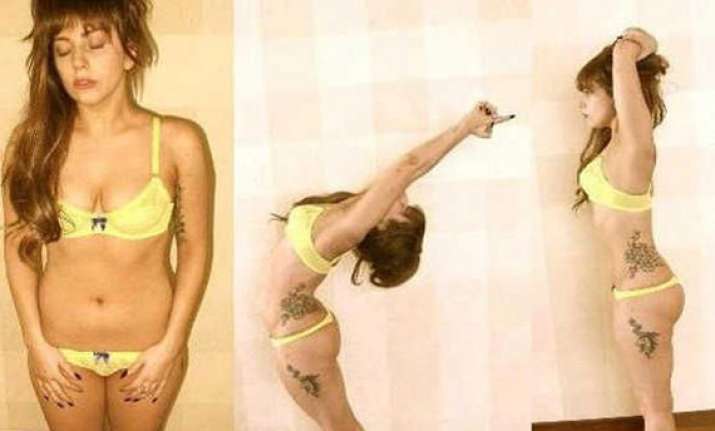 London. Sep 26: The silk and sultry pop singer Lady Gaga is always delighted to share her personal photographs with her fans to which she gets a rave response. Recently lady posted her nude photo where she was found seated on her toilet seat.
This time the pop singer has once again uploaded her sensual pic where she has covered herself with yellow lingerie alongwith a same color bra.
She uploaded the pic on littlemonsters.com alongwith a caption disclosing she has had body issues since she was a teenager.
Lady Gaga was recently criticized for being overweighed by 25 pounds to which she assured in an interview that she will be working on her diet.

More photos