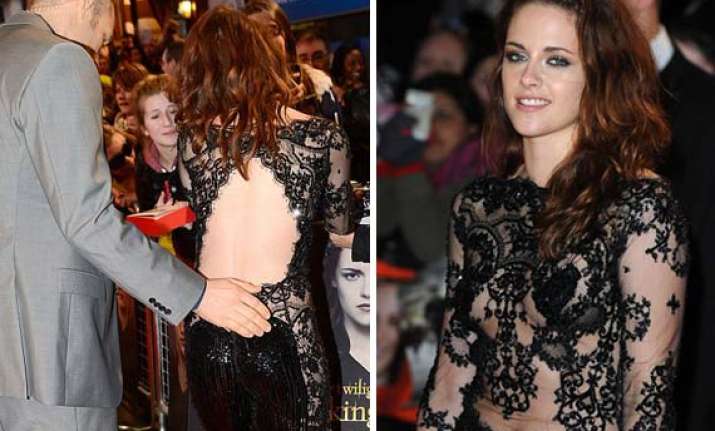 The love saga will come to an epic end as it's just two days left for the last installment of Twilight to hit the theatres but its premiere in London revealed much more than what was expected.
The leading actress Kristen Stewart wore a lace and sequin jumpsuit, which made her admirers witness most off her assets.
The top half of her figure was quiet visible and it was obvious to attract too many eye balls. The premiere showcased the other two lead actors- Robert Pattinson and Taylor Lautner.
The epic drama was premiered at Leicester Square in London, while in India is set to release this Friday on November 16th.
For now have a look what this lady vampire has to reveal.