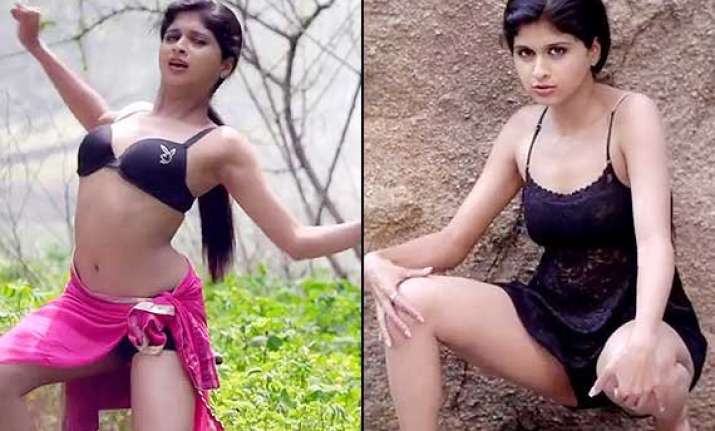 New Delhi: Ram Gopal Varma seems to have lost all his senses. And proving it is the latest out song from his upcoming Ice Cream 2, titled 'Kiss Me Everywhere.'
In his attempt to show a sexy and sensuous video, the director has actually given visuals that look like a mere juxtaposition of a few vulgar shots. Essaying the lead in the song is Telugu actress Naveena, who is looking nothing but extremely sleazy with her not-so-hot moves and eerie expressions.
The song starts with weird sounds that we bet RGV surely thought of as the ones adding heights of sensation in the video. Then enters the 'oh-so-sexy' lady showing her perfectly trimmed frame and yes we get our first reason to stop the video then and there only.
As the babe in the song invites and says, 'Kiss Me Everywhere, If You Can Dare…;' we say not kissing but watching the video in one go would be more daring for you. If you don't believe us, try it here...
'Kiss Me Everywhere' rather seems to be a great spoof on 'How to serve fun+horror+vulgarity+sloth in one video and topping it up with the direction of none other than Ram Gopal Varma.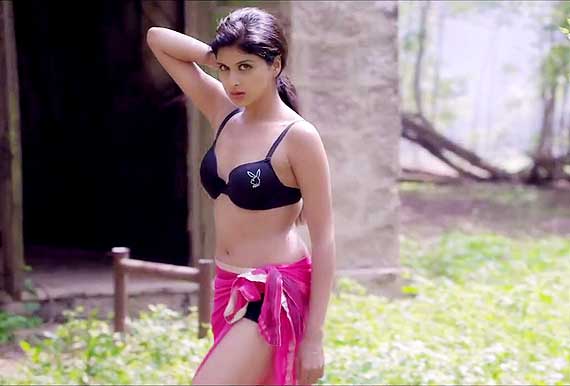 After watching the video, it is almost next to impossible to believe that such a piece of work is coming from a man who has offered  films like 'Satya,' 'Sarkar,' and 'Company' in the past. We are speechless and craving to know the reasons behind the creation of such a 'fantastic' song.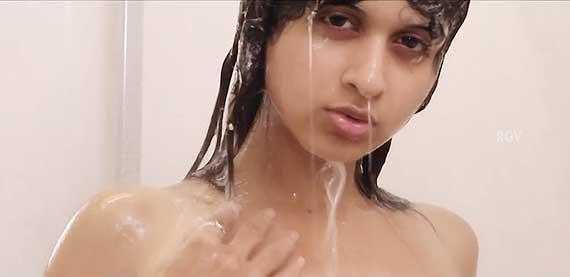 The prequel of the film, 'Ice Cream' had only garnered 2.5 lakhs at the box office. And with 'Ice Cream 2' on the periphery, looks like collecting even that much amount of money would be termed as an achievement!
Hats off to Ram Gopal Varma and more to the sizzling actress, Naveena for making us watch this artful work of cinema!