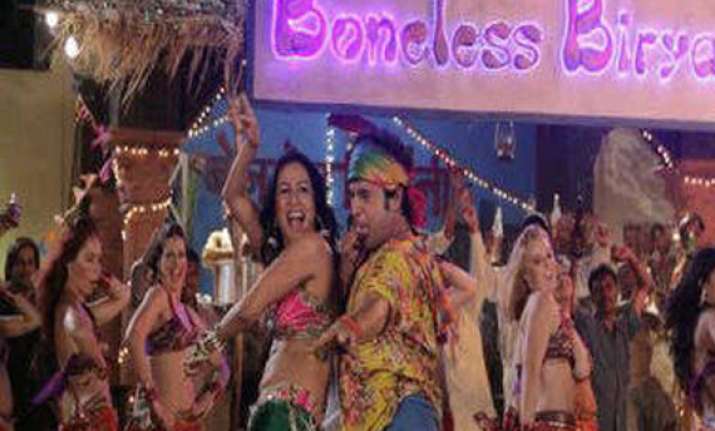 Mumbai, Apr 14: Bollywood item girl  Kashmera Shah has done a raunchy number  titled Boneless Biryani for the film 'Mr. Money', according to media reports.
Kashmera has done the item nubmer with her live-in friend Krushna Abhishek, Govinda's nephew, who plays the lead role in the film,  directed by Rikshitt Matta.
The item number was recently shot on Madh Island. Sanjeev-Darshan have given the music for this hot number.
Kashmera told the newspaper Bhaskar : "Though the lyrics are double meaning, the tune is indeed catchy and I am sure my off screen chemistry with Krushna will make a difference on the screen".
Says Kashmera :  "There is lot of energy in the song, ace choregrapher Vishnu Deva, who is Prabhu Deva's brother has designed the thrills.".
Krushna, who is a born talent when it comes to dancing, which he inherited from his uncle Govinda, is excited about the song,"This is the kind of song I was craving for. The steps are simply local, but catchy with immense tapori energy".