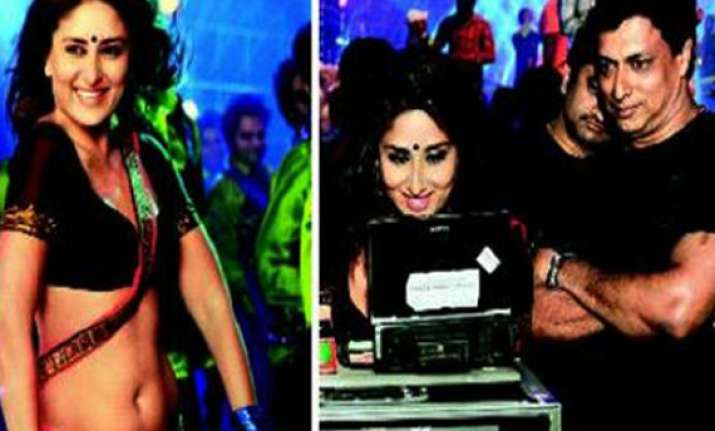 Mumbai : Kareena Kapoor has shed oodles of weight to get the curvy and sexy figure which she is finally going to show off in one of her 'raunchiest' item number ever, 'Halkat Jawaani'.
The song was sung by Sunidhi Chauhan and  choreographed by Ganesh Acharya for her film 'Heroine'.
The song is a tadka item number .  'Life ki naughty kahani, hai halkat jawaani' is the song's first line.
"This is the raunchiest number I have ever done. There's so much exposure, I have always done classy songs. This song has more mass appeal." Kareena said.
This is Kareena's 'most ambitious' project and she's leaving no stone unturned to give her best.While shooting for Halkat Jawaani , she did not like a shot depite of  Madhur giving it a green light. Kareena shot it all over again to her satisfaction.
Looks like her dedicated performance has touched many hearts on the set , including that of Madhur that is why he is literally 'gifting' this film to Kareena.
Madhur Bhandarkar revealed, "This film is a gift to Kareena. I have postponed the release to her birthday - September 21."