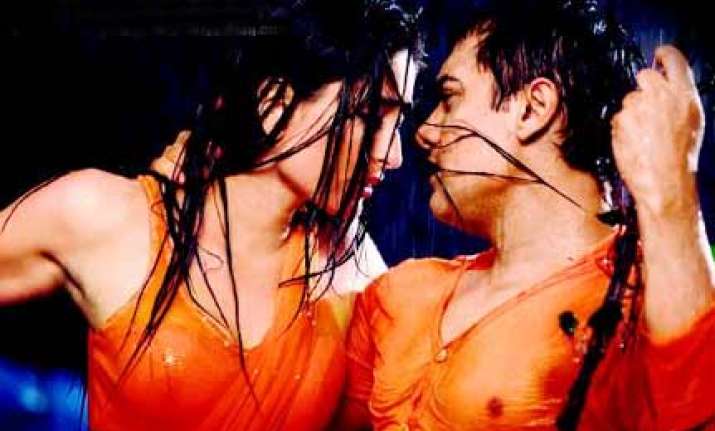 Bollywood star Kareena Kapoor is presently facing a dilemma. She has to choose between Aamir Khan's 3 Idiots and Saif's Kurbaan and decide whom to promote more.
After Kambakkht Ishq and Main Aur Mrs Khanna this year, both of which almost flopped, Kareena's performances in Kurbaan and 3 Idiots are generating a buzz already. 
Kareena is literally running between Saif Ali Khan (Kurbaan) and good friend Aamir (3 Idiots) between November 9 and 15... because that's how her dates have been allotted for promotions. 
Says Kareena, "Both Saif and Aamir are very dear to me. I think I've created magic with both co-stars and it is impossible for me to choose one over the other." 
She recently shot a super-erotic, romantic number with Aamir in artificial rain. 
Insiders say that though the focal point in 3 Idiots is not the Aamir-Kareena romance, it is still a very endearing part of it. 
While Saif maintains that there is a tremendous curiosity about his pairing with Kareena because they are a real life couple too, Aamir says, "Kareena is one of the most beautiful actresses that we have today. She is also a very good friend and we have both worked very hard on this rain song. I hope people like it." 
He's done wet songs before with Sonali Bendre in Sarfarosh and in Fanaa with Kajol, in which his chemistry with both actresses was highly appreciated... but with Kareena, well, Aamir feels the chemistry is combustible.