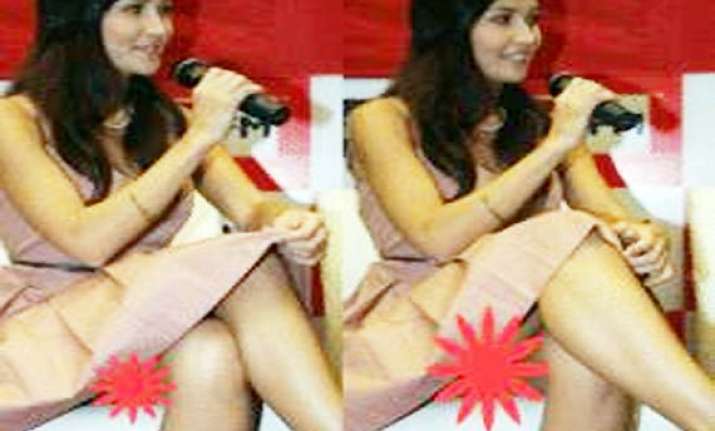 Mumbai, Dec 7: Russian actor Julia Bliss promoted her upcoming film Ghost with co-star Shiney Ahuja and was clicked by shutterbugs in an awkward pose.
 
It appears that the lady had deliberately done a wardrobe malfunction.



 
Julia Bliss Belousova  is not only an actor, but a professional dancer (ballet, hip-hop and modern).

she came to India in 2008 for a career in Bollywood.  She got her first role in a scene with Kareena Kapoor in "We Are Family". Later she got a role in Ghost.
 
Ghost is due for release on December 16. It is produced by Bharat Shah and directed by Puja Jatinder Bedi.  Sayali Bhagat plays the female lead in the movie.