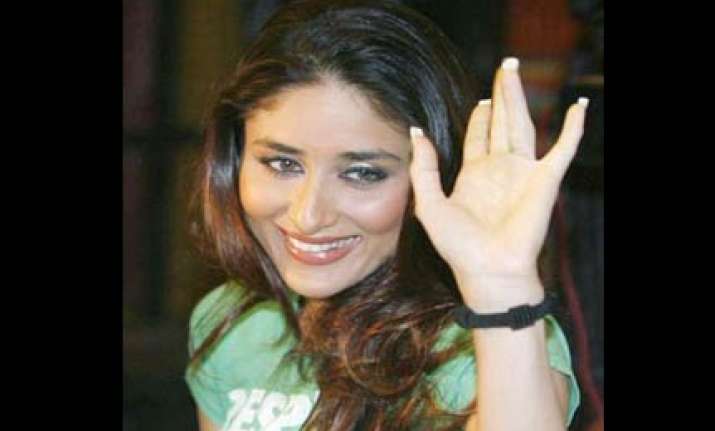 Bollywood actor Kareena Kapoor says,  'I am like red wine, which gets mature with time.  As I grow older I will be more mature and a better human being, just watch out…In fact, Saif will also grow mature with age', she adds as an afterthought. 
Kareena  plays a tormented girlfriend in Kurbaan opposite her real life beau Saif Ali Khan, who plays a terrorist. 
 "I was really confident of the script this time. Earlier, I have done films just for relationships, like I did Main Aur Mrs Khanna because my sister pushed me," Kareena says. In spite of her last film being a dud at the box office, Kareena is pretty pleased with her decision. 
"Come on, it is just another film. If me signing a film makes someone happy, I would still do it. Thinking that if the film will be a flop or hit is passé now."
Kareena's heart has always ruled her decisions. Does that mean having Saif with her in the film helped her give the nod to Karan Johar? 
"Kurbaan was something I would have done even if Saif was not a part of the film, and I am sure it's the same for him too. It is a real and gritty film. It is one of my best roles, if not as good as Jab We Met," she said.
Kareena added, "I can never plot and plan my career or my life. I have always been spontaneous in all my decisions and it has ultimately paid off. It has helped me make some great decisions. I live life on my own terms and it has helped me be a better human being and make some great decisions. There is this fire in me, which will always be there. The passion for my work and my loved ones will continue burning."
Talking about her lovemaking scene with Saif in Kurbaan, Kareena said, "It is a part of the film. When you watch it, you will know this. It doesn't stand out."
Kareena said it is her emotional self that might have helped her play the various characters well. "I am sensitive and emotional but not foolish. I have learnt over the years, and have matured a lot. I know who is out to take advantage and who's not."