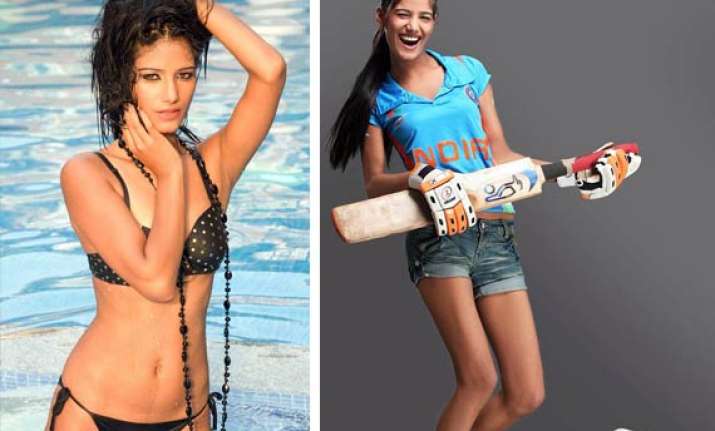 Poonam Pandey, the model who promised to bare all if Team India won the World Cricket Cup is yet to fulfil her promise.

The Most Downloaded Model on the Internet  recently announced that she will keep her promise and will go full monty very soon.

Reportedly, Poonam, who was earlier making headlines for her stripping MMS clip that had gone viral online, said that she has kept 50 percent of her promise to bare-all by showing her bikini bod in the online footage, and the rest 50 percent of her pledge will be completed very soon. 

Assuring her fans that she will be shedding her inhibitions soon, Poonam was quoted in The Times of India  as saying, "I won't wait for four years for another Indian World Cup victory. I have a surprise in store for my fans and I will keep up my promise.

"I've told them on a social networking site that I've already stripped 50 per cent.  The rest will happen soon."

Poonam also revealed that she is quite at ease whenever she has to wear a bikini for her photo shoots. "I am very comfortable in a bikini, be it for a shoot or for a film, " Poonam  said. 

Talking about the leaked MMS that featured her in a two-piece bikini, Poonam said that she doesn't have any problem with the video; instead, she went on, she liked it very much and wished to meet the person who shot it.

When asked if the MMS footage was a hoax, the model said, "It was not fake. Someone shot it during a photo shoot. I actually want to meet that person, because I liked the video. I love it when people download my photos."