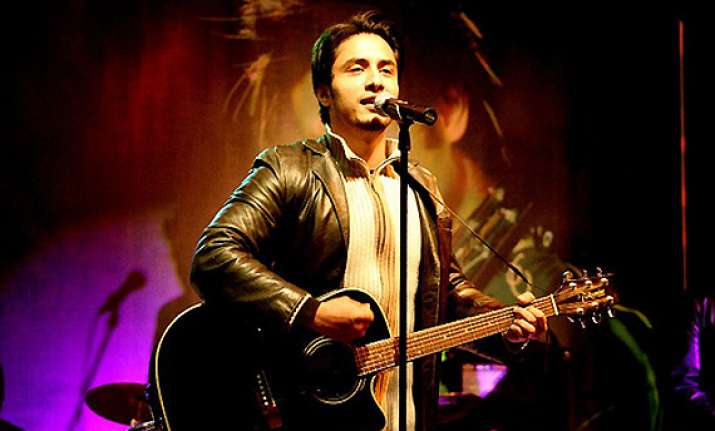 Mumbai, Jan 25: "I am dying to perform in India", says  the renowned Pakistani pop singer Ali Zafar, who is to begin his live promotional gigs in India's major cities including Delhi, Hyderabad and Pune, for London Paris New York, opening March 2, reports HT City.
 
The title track, says the report, is by Sunidhi Chauhan, who combines East and West.
 
"The song has an international vibe and I wanted someone with the correct English pronunciation and tonality. Sunidhi was done in 45 minutes and so was I", says Ali Zafar.
 
In London Paris New York, Ali has composed seven tracks and sung all the male portions.
 
His first Bollywood score will release on January 30 and though he injured his hand during a fight sequence for Chashme Buddoor, he is hopeful of strumming the guitar and singing at the event.
 
"The hand was bloodied and swollen but there were no cracks. It's healing fast", says the pop singer.
 
Ali Zafar has recorded another fusion track, a mix of pop, House and Sufi, with two Pakistani artistes.
 
"Sanam Marvi is trained a Sufi, ghazal and folk singer who was in the Coke Studio. Hadiqa Kiyani is a leading pop singer who was a judge on Pakistan idol, says Ali.
 
"It was my most difficult track. Hopefully, people will like it along with the rest of the score", says the singer.