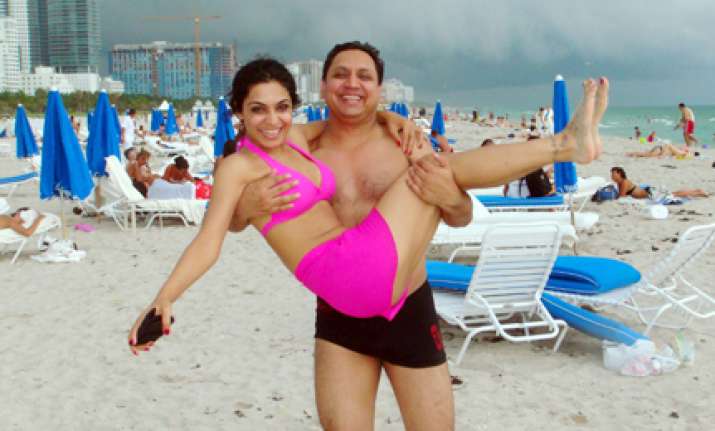 Bollywood actress Meera and her purported husband Attiqur Rehman might have agreed to withdraw cases against each other, but Atiqur Rehman has recently released some pics of his wedding and honeymoon with Meera. 
In the pics, Meera is shown cavorting with Atiqur on a seabeach like a married couple. Atiqur Rehman claims that they had gone on honeymoon after their marriage in the Gulf. 
Lahore's  Defence Police Station In-charge Amanullah had ented the reconciliation draft between Meera and Atiqur Rehman  before the Additonal District and  Sessions Judge Shafiqur Rehman. 
Meera's lawyer told reporters that the agreement was finalised after police officials and close friends of Meera and Attiq intervened. Both parties have agreed not to register any case against each other in the future. However, Meera says she has not reconciled yet. Atiqur Rehman still claims that Meera is his wife, but said he would have no reservations if she sought dissolution of the marriage (khula).
Earlier, the actress's secret marriage was revealed on August 30 when a dispute arose over Meera's mother shifting antique furniture belonging to the film star's 'husband' Atiqur Rehman.
Defence-A Police SHO Inspector Abid Rasheed told reporters that he had seen the nikahnama (marriage certificate), according to which the nikah was solemnised on September 2, 2007. 
The police officer said the nikahnama was duly registered with the local union council. The SHO said he had also questioned the nikah khawan in Makkah Colony, who confirmed that he had performed the nikah.