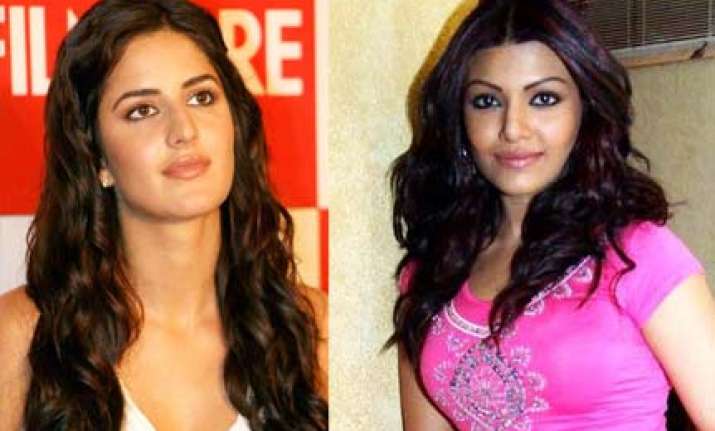 Storm  Phyan did not touch Mumbai. While the city authorities and state government gave early 'chhutti' to people working in offices to rush back home, here, according to Mid Day, is the diary of Bollywood stars who faced the storm, despite funny SMSes saying, "Phyan was not allowed to enter the city by MNS because it didn't have a Marathi name":
Ranbir Kapoor and Priyanka Chopra
Before the Storm: Were going to fly to Goa for a script reading of Sajid Nadiadwala's Anjaana Anjaani. But didn't, because of the crazy weather and delayed flights.
Later: Sat at a suburban hotel and heard the narration.
Jacqueline Fernandes
Before the Storm:  Was to shoot for Milap Zaveri's Na Jaane Kaha Se Aayi Hai
Later:  Stayed home and caught up on some much-needed sleep.
Neha Dhupia
Before the Storm: To finish a few radio interviews
Later:  Replied to a whole bunch of e-mails and watched a movie at the end of the day.
Raveena Tandon
Before the Storm:  Shoot for an advertisement
Later:  Dropped kids to school, heard two story narrations, worked out and then chose a dress for herself from the Gucci store.
Ajay Devgn and Konkona Sen Sharma
Before the Storm: They had to report for shooting for Kumar Mangat's Atithi Tum Kab Jaoge?
Later: Rested at home and spent time with family and loved ones.
Riteish Deshmukh
Before the Storm: Shooting for Milap Zaveri's Na Jaane Kaha Se Aayi Hai.
Later: Heard script narrations, read books and worked out.
Katrina Kaif
Before the Storm:  Attend event and distribute ice creams at a theatre for promotion of Ajab Prem Ki Ghazab Kahani
Later: Instead parked herself at the Venus office and did media interaction for her next film, De Dana Dan."
Koena Mitra
Before the Storm: Was to fly to Goa for an event.
Later: She slept  for the better part of the day. And in the evening watched 2012 the film about the  world coming to an end in  the evening.
Deepika Padukone: "I'm shooting. That didn't get cancelled. Who said I have the day off?"
Sajid Khan: "I didn't really get affected. I was editing all day."
Abbas Tyrewala: "What day off? Stop making me feel crappy about working.
Farhan Akhtar: "No day off."
Kunal Kohli: "What day off? I'm sitting on meetings to finalise crew for my next and I drove to meet my mom who's down with typhoid."
Tusshar Kapoor: "Fortunately, the show always goes on. Did photo shoot and then gonna work out in the eve."
Sammir Dattani: "I had a photo-shoot and two narrations. They all got cancelled. Just lazed in bed the whole day and watched the sea splash against my bedroom window."
Rakeysh Mehra: "When does the creative mind ever rest?"
Rakesh Roshan: "No holiday for me come rain or shine. I'm working."
Ken Ghosh: "What day off? I'm doing post-production for Chance Pe Dance."
Dino Morea: 'It's been a super day. Not a day off really. I  have a couple of meetings. The weather makes me want to work more."
Ashutosh Gowariker: I shot in the cyclone. I had a scene in the film (Khelein Hum Jee Jaan Sey) during a cyclone. So it worked out well for me.