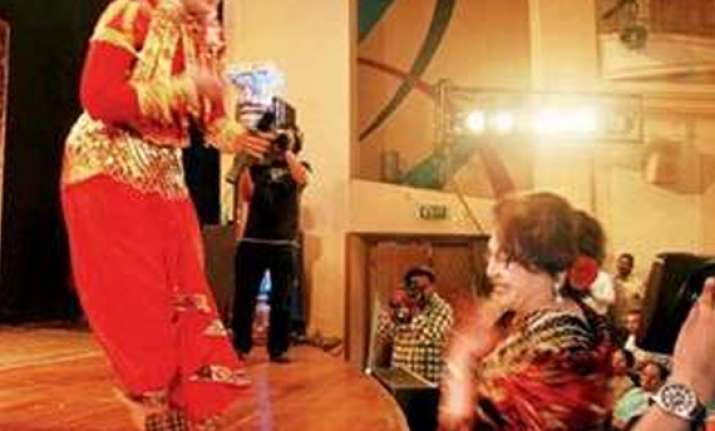 Mumbai, Apr 1:  Yesteryears item girl Helen was so moved by dancer-turned-actor Sudha Chandran's performance at an awards function that she bowed to touch her feet.
Stars from Marathi entertainment industry watched as one diva offered her tributes to another.
Soon after Sudha Chandran's Nache Mayuri performance moved the audience to tears, Helen, who was seated in the first row with Zeenat Aman and Aruna Irani, got up and gave the dancer a standing ovation. And that was not all.
Helen also congratulated her for the performance and saluted her for her indefatigable spirit. Sudha was pleasantly surprised at Helen's gesture and said, "My hardships have paid off."