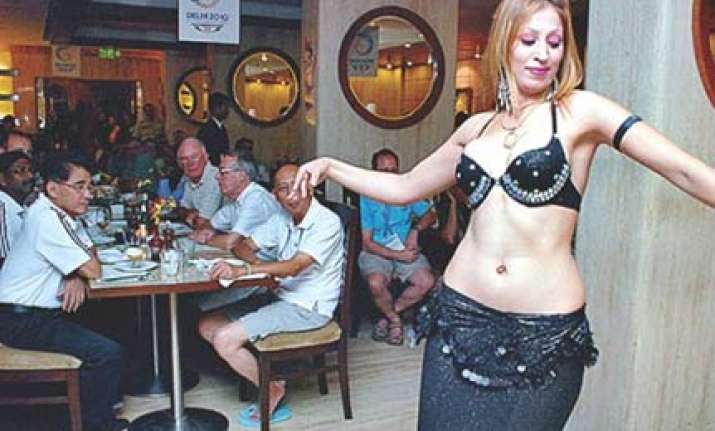 Even as Incredible India was showcased in the Opening Ceremony of Commonwealth Games in Delhi on Sunday, the Organizing Committee did not forget to keep the Games officials in good humour.
Housed in nearly 250 rooms booked in Hotel Ramada Plaza Inn, the Games officials chill out in the evenings as the belly dancers give them company.
The officials jived to catchy tunes to drain out their stress. The merriment goes on till 11 pm.
Chef Rakesh Sethi prepared special cuisines for the guests.
The officials are taken to the Games venues in swanky BMW cars and Dehli Govt's HoHo buses meant for tourists.