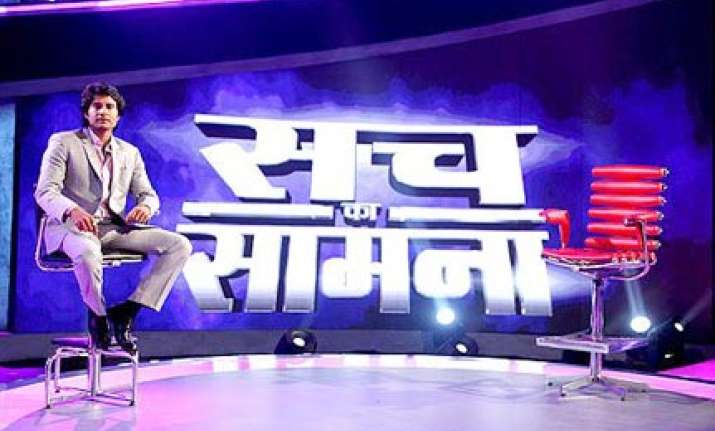 A young security advisor of a shopping mall allegedly committed suicide after finding out the "disturbing truth'' about his wife's past. 
The locals at Alpha-1 Block A in Greater Noida alleged the couple had watched an episode of Sach Ka Saamna on television and decided to play the "game'' between them. They claimed the deceased, Rajkumar, came to know about his wife's past on Thursday night when they were playing this game. 
The police, though, dismissed the claims. "The suicide had little to do with the game show,'' said SP Rural Noida, S K Verma. 
According to sources, Rajkumar, a resident of Mohabbatpur village in Greater Noida, had married recently and was staying in a rented accommodation in Alpha-1. 
On Tuesday night, he accompanied his wife to a friend's house where they watched Sach Ka Samna on television and after the episode finished, Rajkumar asked his wife to play the game. 
His wife refused initially, but gave in when Rajkumar insisted. It was his wife who put in the questions first, but when her turn came to answer, she seemed indecisive. 
However, she submitted to her husband's insistence and allegedly owned up to the fact that she had a physical relationship with another man before she got engaged. 
The next day, after coming back from his office in evening, Rajkumar hanged himself in his bedroom. His wife was not present in the house when he took the extreme step. 
The police, though, said they have found nothing from the deceased's possession that supported this theory. "Our investigation revealed his wife left him for some other reason and that he was staying alone at the house. Also, we don't think he watched the said show. He did not even possess a television,'' said Verma.