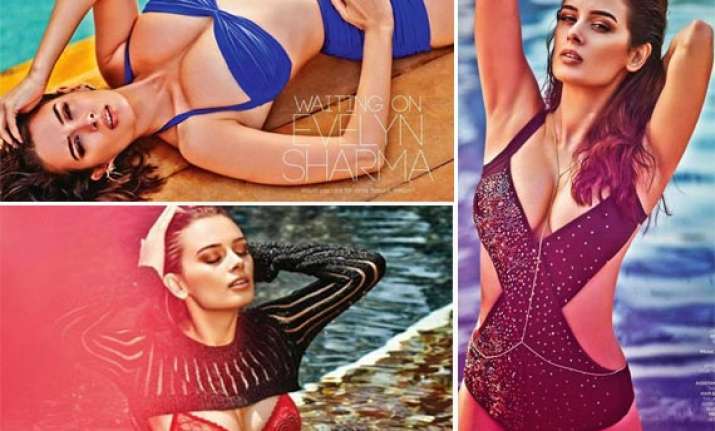 New Delhi: The 'sunny sunny' girl Evelyn Sharma has soared up the mercury with her scorching GQ magazine photoshoot. The actress can be seen flaunting her sensuous curves on the pool side donning plentiful bikinis.
While her seductive appearances in 'Yeh Jawaani Hai Deewani', 'Yaariyan' and Main Tera Hero' wasn't enough to bring men down on their knees, Evelyn has taken the erotic quotient to altogether a new level with this photoshoot.
The German-Indian actress' irresistible expression can surely give any Bollywood diva a run for their money.
Looking at these pics we recall Evelyn's oath that she won't expose in any of the flicks in future. Well, looks like she stands to her words because magazines are her new platform where she can flaunt what she couldn't in her flicks.
The actress has also starred in flicks namely 'From Sydney with love' and 'Nautanki Saala'.
During her interview with the magazine Evelyn talked about her fashion and film careers which she feels have short-lived scenarios.
Evelyn didn't planned to go from being a law clerk in Frankfurt to modelling bathing suits in Thailand, Hong Kong and the Philippines, and now she thinks it's a dream to have signed five Bollywood movie deals before shooting her first.