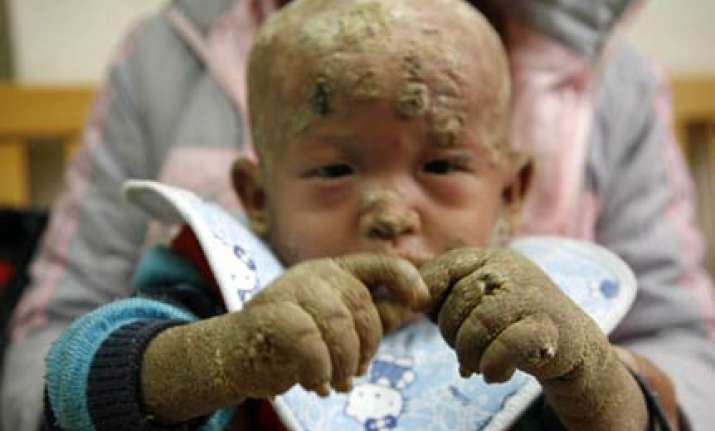 14-month-old Song Sheng was born without pores in his skin in Jinhu, eastern China, baffling doctors over  what looks like fish scales, says a report in The Sun, London.
Doctors believe he may be suffering from a rare genetic condition that means his body cannot cool itself.
The child— dubbed 'fish boy' by locals — began developing the scales within days of his birth.
Doctors say because he can't sweat or lose heat through the pores in his skin, it peels away in fish-like scales.
His parents try to control his body temperature by laying him in baths of ice.
The boy's father Song Dehui said: "He is in a lot of pain all the time and if we don't have enough ice he gets a fever."
Doctors have told Song's family there is no known cure for the condition, known as Lamellar ichthyosis.
Dehui said: "It can be treated but not cured so we are praying for a miracle or a folk medicine cure."