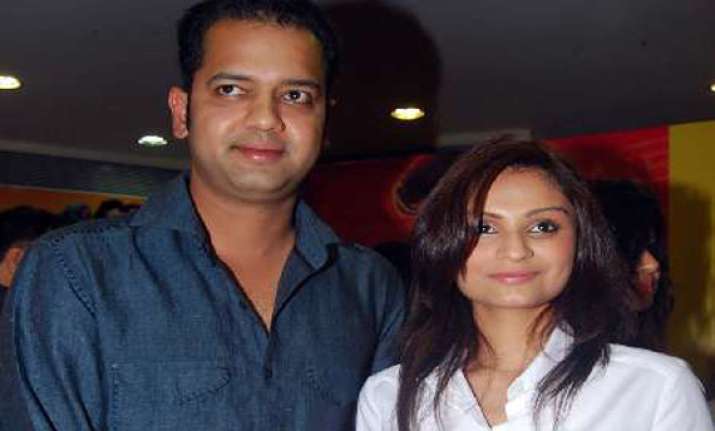 Mumbai, Feb 11 : Reality TV couple Rahul and Dimpy Mahajan were expecting their first child together, but Dimpy has said that she suffered a miscarriage.

"It is true I was pregnant. But since doctors advise you to not reveal the news until the first three months, we didn't speak about it.
But I don't know how this news leaked. Unfortunately I suffered a miscarriage in the very first month. It's a normal thing and I am fine," Dimpy told  a news agency on phone from Mumbai.

Dimpy married Rahul  in the reality show "Rahul Dulhania Le Jaayega" two years back.

However, just four months after marriage, trouble started brewing when the Kolkata-based model accused Rahul of "punching, kicking and dragging" her. Both of them later sorted out their differences and were back together. Dimpy says after two years, their bond has become much stronger.

"Our relationship has grown stronger over the years. We have had our share of ups and downs but now we understand each other much more than before and everything is going good," she said.

 Dimpy is set to make her small screen debut as Naagin Jwala on Sahara One's "Kahani Chandrakanta Ki" and says she is really excited about the show.

"I am playing a naagin (female serpent) in the show and I am really excited about it. Historical and mythological shows have always fascinated me. As a child I loved watching such shows because of their grand sets, clothes, jewellery and being part of it now is amazing," she said.