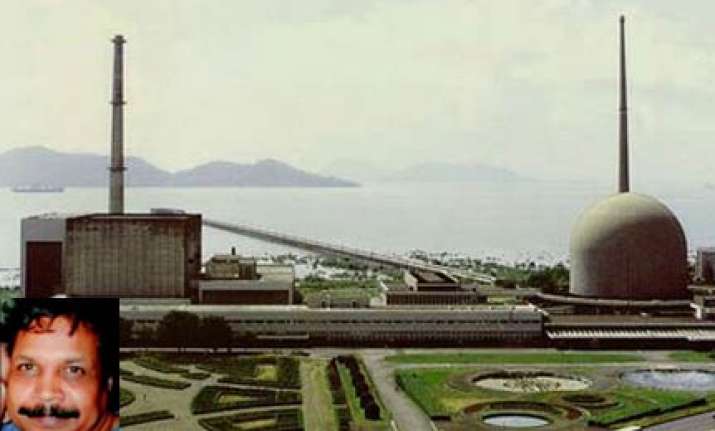 Over 150 homosexuals including two TV models have been questioned, and nearly 2000 porn DVDs  had been recovered from the home of BARC (Bhabha Atomic Nuclear Centre) nuclear scientist M P Iyer in Mumbai,  and yet the police is clueless about his mysterious death, reports Mumbai Mirror.
The Mumbai police have interrogated more than 150 homosexuals in connection with the murder of scientist M P Iyer, who was found dead at his Breach Candy apartment a week ago.
 The 48-year-old was known in the gay circuit only as Rocky. Besides gay men from Colaba, Antop Hill, Mumbra and Ulhasnagar, police questioned two models who have worked in commercials. Police have also unearthed more details of Iyer's secret life, none of which has helped solve the case.
Police are finding it difficult to crack the case, particularly because Iyer never used a cell phone.
They recovered 2,000 pornographic films from his home, along with 50 unopened condom packets. Police even recovered a DVD that was last being played in Iyer's player before his death. It turned out to be a pornographic film featuring a threesome between two men dressed as policemen, and a woman.
"The crime branch team present was eager to watch the film, but their superior officer promptly turned it off," revealed a source.
Interestingly, when police questioned the men about Iyer, they weren't even aware of his true identity. When police produced a photograph however, the gay men instantly recognised the man they referred to as Rocky. Iyer frequently sought out handsome and attractive young men.
 "After taking the men home, he would show them pornographic films. He would frequently give them expensive gifts after which he would have sex with them," said an officer of the Gamdevi Police Station.
Police also revealed that Iyer would promise to give the men a break in the modelling industry, and would take compromising photos of the men for their 'portfolios'.
Police recovered hundreds of such photos from Iyer's laptop. The two models questioned in the case, who have worked in washing powder and car ads, revealed that Iyer frequently attended parties, but could provide no clues about how he could have been murdered.
According to an officer at BARC, Iyer never used the official car to go home. "Iyer frequently walked to Mankhurd station after work, where he would pick up men for the night. One of the taxi drivers we interrogated admitted that he had sexual relations with Iyer, but he was clueless about the murder," added an officer. Sources also revealed that Iyer was last seen at the Gateway of India