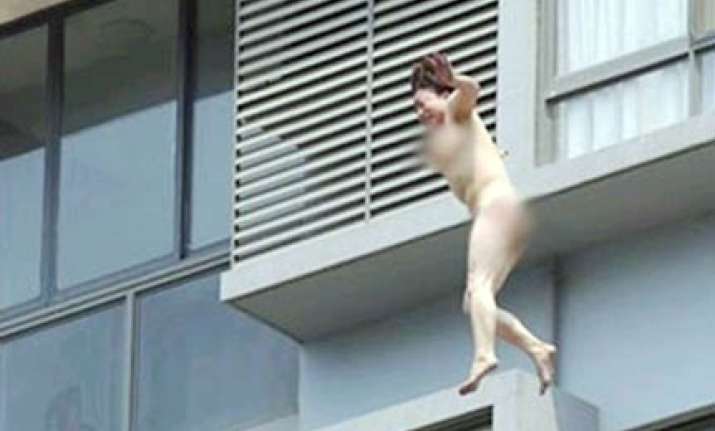 A Chinese woman sitting naked on a ledge under an eleventh floor window jumped in an attempt to commit suicide at an apartment block in Hefei, Anhui province on August 9, but survived miraculously, Chinese media reported. 
Firemen tried to approach the naked woman sitting on the ledge under an eleventh floor window. 
The woman who suffers from mental disorder and had a quarrel with her husband the night before, fell onto an air cushion after jumping off the window and survived, local media reported.
The mentally unstable woman, naked and screaming, was taken on a stretcher by firemen in an ambulance to a mental hospital for treatment, Chinese media said.