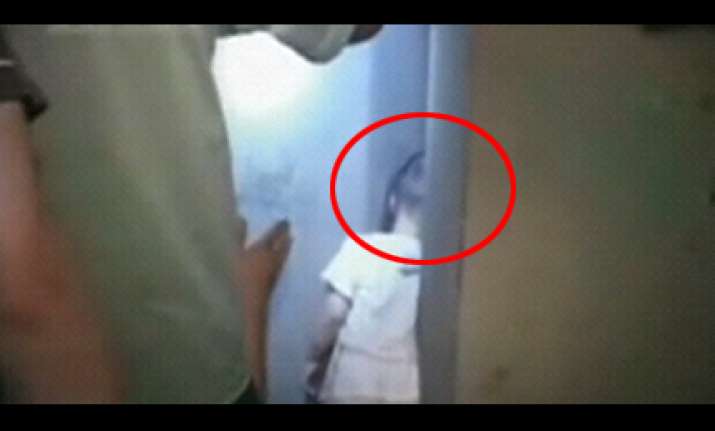 A three-year-old boy was rescued after he got his head stuck between two concrete load-bearing pillars of a building in Chengdu, capital of Sichuan Province in China.
 He was playing hide-and-seek with his friends when he squeezed his head into the space between the pillars and could not get it out, according to State broadcaster CCTV. 
CCTV footage showed rescuers using chisels, a plastic belt, lubricating oil and an electric saw to help him get out. 
 According to CCTV, after being stuck for hours between the two pillars, the boy's head had swelled up and it was very hard to squeeze it out.  After being rescued, the boy was sent to hospital immediately, however according to the hospital medical team he was not seriously injured, just slightly bruised.
Said a neighbour: "He was so naughty. He was playing hide-and-seek game with other children and squeezed his head in. He was trying to hide himself between the pillars and could not get his head out after he squeezed his head in. They like playing there, just for the game. " AP